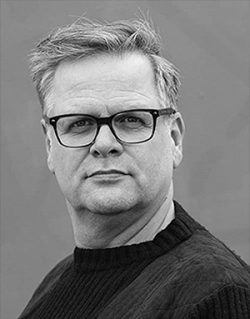 Patrick Stoof speelt de hoofdrol van schoonmaker Barry, een goedzak die helaas veel pech heeft in het leven. Als acteur is Patrick bekend van vele films en series. Hij speelde o.a. in Alles Mag, Smeris, Toren C en Alles Is Zoals Het Zou Moeten Zijn. Daarnaast is hij ook bekend van zijn rol als ex-miljonair Hans uit de Telfort commercials.
Patrick Stoof plays the lead role, a cleaner named Barry, a do-gooder who has a lot of bad luck. Patrick is a Dutch actor who has starred in many films and television shows. He starred in Alles Mag, Smeris, Toren C and Alles Is Zoals Het Zou Moeten Zijn. He is also known for his role as former miljonair Hans from the Telfort commercials.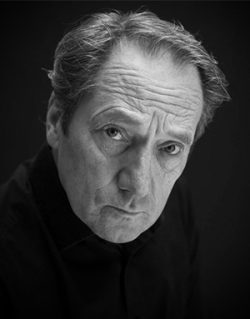 Gijs Scholten van Aschat is de alwetende voice-over die de kijker op sleeptouw neemt door de wereld van Shiny New World. Naast dat Gijs een bekende acteur is uit tal van films en theaterstukken – o.a. Publieke Werken en Tirza – spreekt hij ook voice-overs in voor documentaires en commercials.
Gijs Scholten van Aschat is the all-knowing voice-over, who guides the viewer through the world of Shiny New World. Gijs is a well-known actor from numerous films and theater plays, including Publieke Werken and Tirza. He also does voice-overs for documentaries and commercials.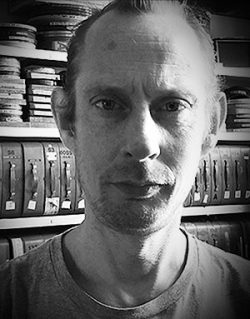 Maarten Prins speelt de rol van Bart, een op zijn zachts gezegd bijzondere collega van Barry. Een rol waarvoor hij uren in de make-up stoel moest zitten, resulterend in een uniek en indrukwekkend personage. Maarten is werkzaam als acteur en trainingsacteur en maakte eerder ook diverse korte horrorfilms.
Maarten Prins plays the role of Bart, one of Barry's colleagues who's very special, to say the least. A role for which Maarten had to sit in the make-up chair for hours, resulting in a unique and impressive character. Maarten works as an actor and business/training actor and has previously made several short horror films.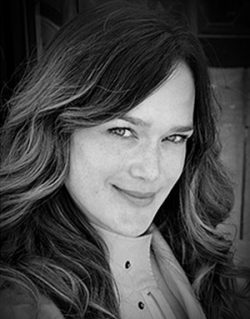 Marije Loermans speelt de rol van de mysterieuze demon Helena. Marije is werkzaam als actrice, presentatrice, producent en schrijver. Als actrice speelde ze eerder in series als Heer & Meester, Moordvrouw en Flikken Maastricht.
Marije Loermans plays the role of the mysterious demon Helena. Marije works as an actress, presenter, producer and writer. As an actress she starred in several television shows, including Heer & Meester, Moordvrouw and Flikken Maastricht.