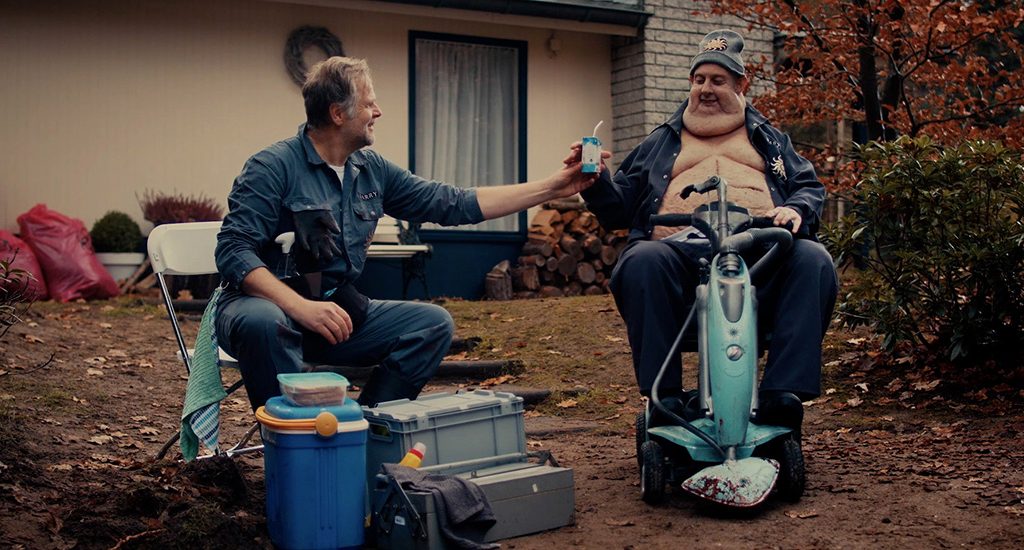 Welkom op de website van Shiny New World. Een verrassende en eigenzinnige horrorkomedie van regisseur Jan van Gorkum. Geproduceerd door Make Way Film.
Welcome to the website of Shiny New World. A surprising and quirky horror comedy from director Jan van Gorkum. Produced by Make Way Film.

NEW AWARDS
November 15, 2022
Last weekend Shiny New World has won awards at two festivals! The film was the winner of the Extraordinary Shorts Competition at the Leiden International Film Festival 2022 in the Netherlands and the film also won the Audience Award of the international genre film competition at the Fenêtres Sur Courts 2022 in France.
BEST MAKE-UP EFFECTS FILMQUEST FESTIVAL 2022
November 9, 2022
Shiny New World has won the award for Best Make-Up Effects – Short at the FilmQuest Festival 2022 in the USA. Congrats to special make-up artist Stephan Vos and the Mad Scientists Movement crew!